Kaleidoscope is a community, female voice choir which aims to promote and foster a love of singing within the community and aid selected charities wherever possible.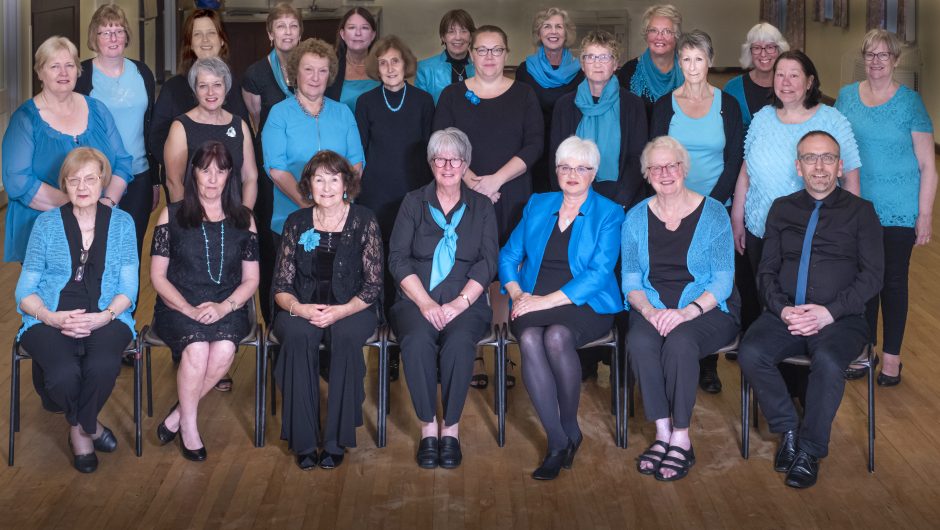 We are currently seeking new members into all our voice sections, but especially sopranos.
If you would like to enquire about Kaleidoscope performing for you please go to our contact page.
We are delighted to confirm that as a result of concerts during 2019 we have been able to donate £1567 to Myeloma UK from funds raised during
the events. Our recent Christmas 'Friends and Family' evening also raised funds for the charity and these will be added to the total once counted.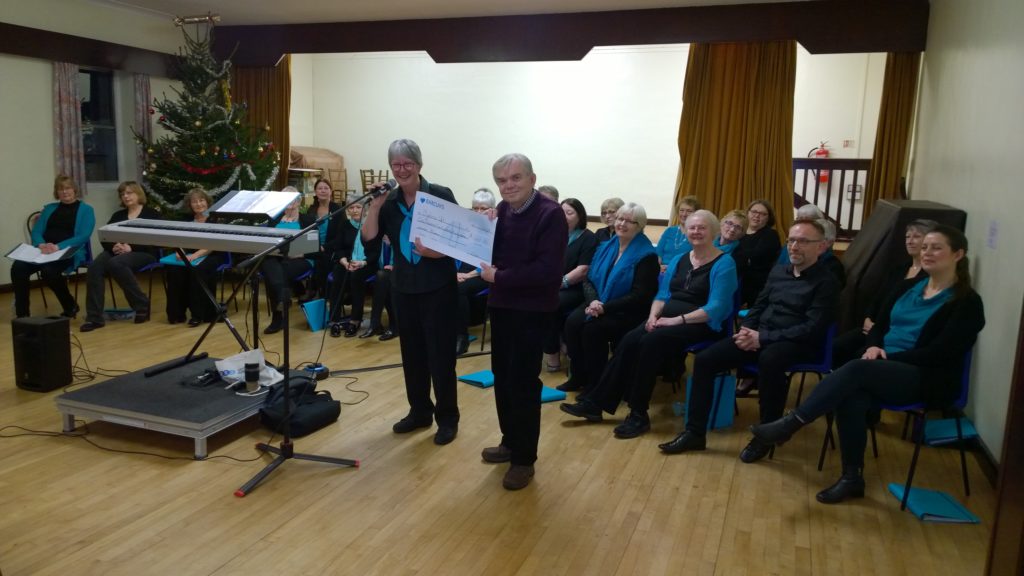 John Dixon accepted a the cheque for the charity at the recent 'Friends and Family' evening on behalf of Myeloma UK, the charity adopted by Kaleidoscope for 2019
Look out for 2020 Events currently being planned and to be announced early in the year