Kaleidoscope is a community, female voice choir which aims to promote and foster a love of singing within the community and aid selected charities wherever possible.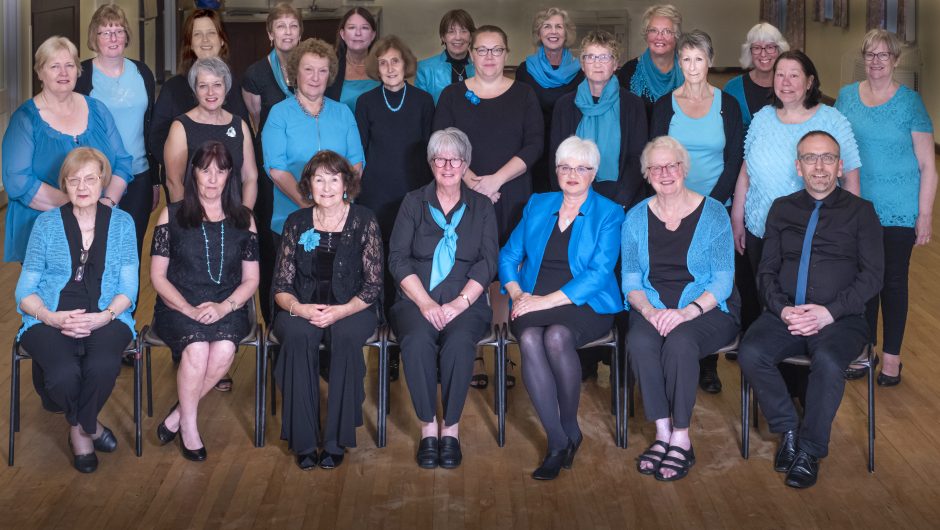 We are currently seeking new members into all our voice sections, but especially sopranos.
If you would like to enquire about Kaleidoscope performing for you please go to our contact page.
We have adopted Lichfield Memory Cafe as our supported charity for 2020
We are delighted to confirm that as a result of concerts during 2019 we have been able to donate £1907.81 to Myeloma UK from funds raised during the events.
Myeloma UK was the charity adopted by Kaleidoscope for fund-raising during 2019.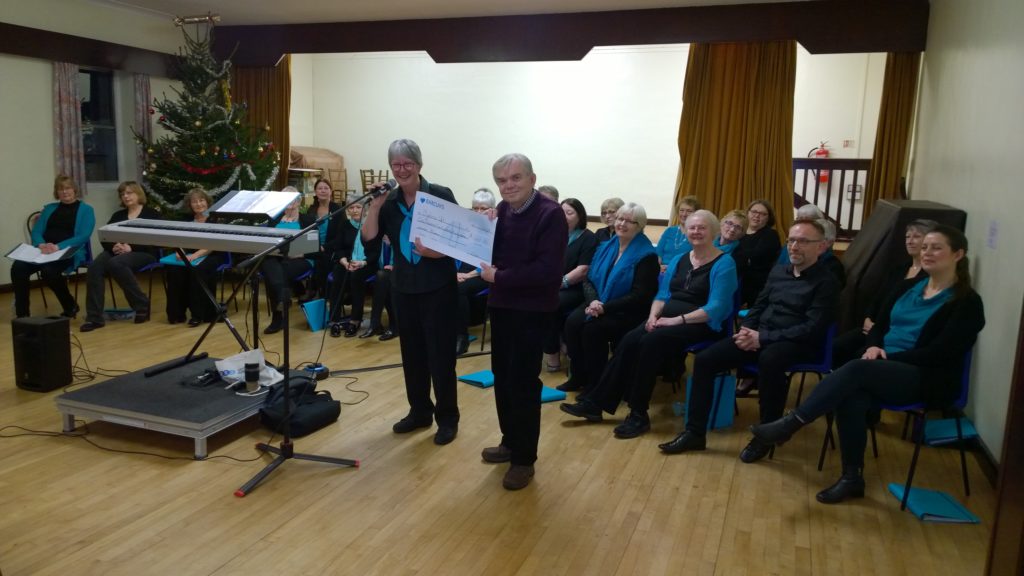 John Dixon on behalf of Myeloma UK accepted a cheque for the charity at the last event of 2019, a 'Friends and Family' evening.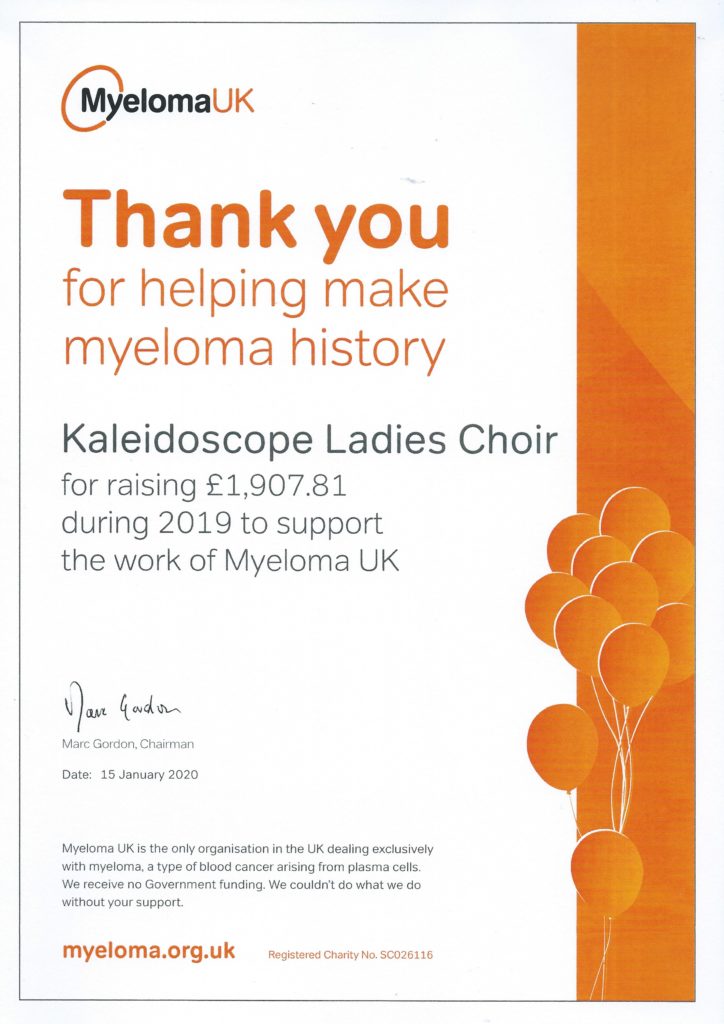 We were recently thrilled to receive a Certificate of Thanks from Myeloma UK for our fund-raising efforts during 2019
Concerts in May are currently postponed as per the guidance announced due to the Coronavirus outbreak
Concert at St Michael's Church, Lichfield – postponed,date tba
 Concert at Shenstone Methodist Church – postponed, date tba

Saturday December 12th, 7.30 pm – Christmas Concert at Thomas Spencer Hall, Whittington
Further details here http://kaleidoscopechoir.co.uk/public/concerts/christmas-concert-saturday-december-5th-or-12th-2020/