Kaleidoscope is a community, female voice choir based in Lichfield, Staffordshire. The aims of the choir are to foster the love of singing, take singing into the community and raise money for charitable causes.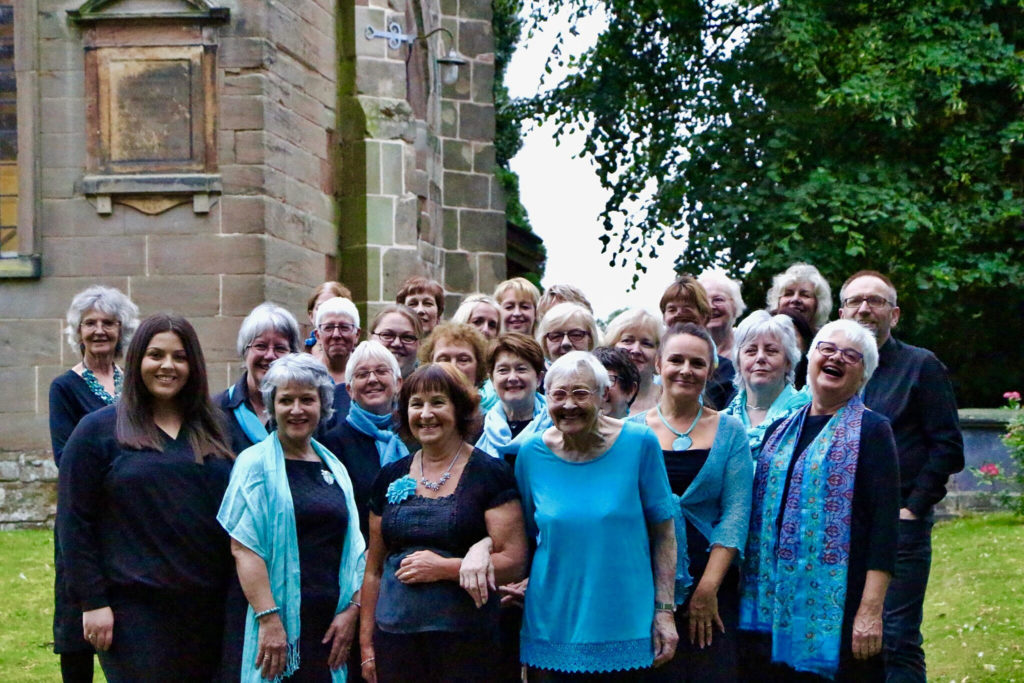 The name reflects the ethos of the choir as we include a wide variety of musical styles in our repertoire and encourage singers to join us from all backgrounds, of varying ages and with varied experience.
The choir is currently accepting new members into all sections, but especially sopranos, so please get in touch if you feel you would like to try singing with a choir. You can do this through our 'Contact Us' link.
If you are interested in joining us, please read this page to find out more.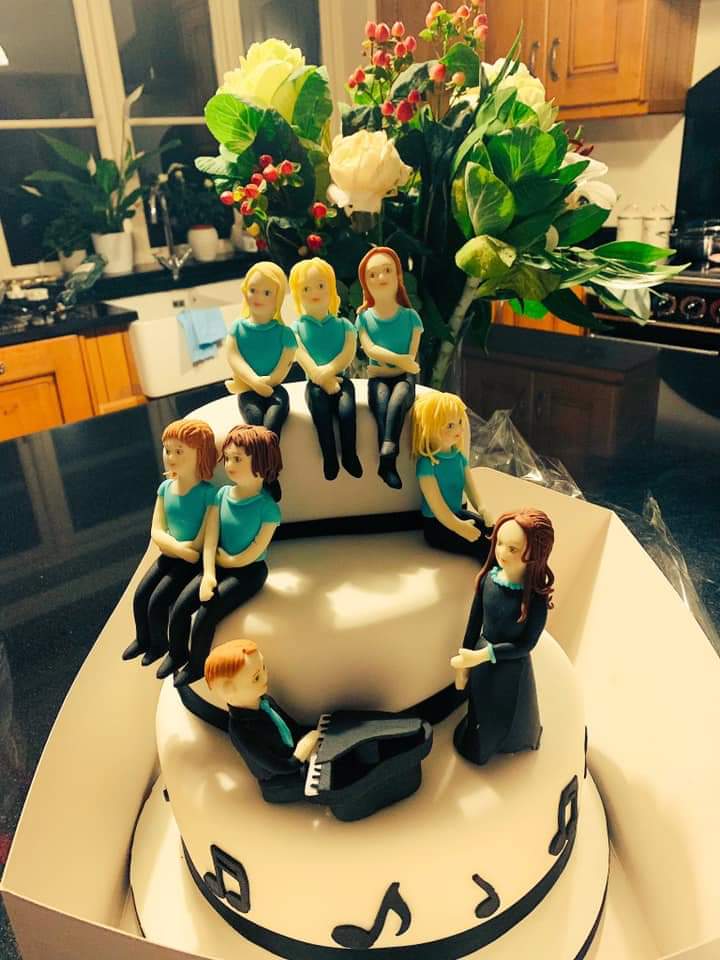 The choir is currently led by Rupert Feld and members sing in 2, 3 or 4 parts.
Music includes modern arrangements of choral standards, music from shows, gospel numbers, folk classics and popular music arranged for female voices. The choir is always interested to hear from anyone who would like to join us, even if they haven't sung for a number of years. We have members of all ages and some had not sung since school when they joined us.
The choir rehearses weekly in Lichfield and performs a number of concerts throughout the year.  Our concerts give us the opportunity express our love of singing and entertain our audiences, at the same time enabling us to raise funds for local organisations or charities and cover the choir's running costs, although most of our expenses are covered by member subscriptions. This year the choir has adopted Lichfield Memory Cafe as it's charity for 2020.
Please look at the 'Concert Schedule' page to find out about future performances.
The choir is always interested in hearing from organisations who would like to use our services. You can contact us by clicking the 'Contact Us' link.
During 2018 the choir raised £800 for the Pathway Project, the choir's elected charity for the year.
In January 2018 the choir took part in a concert in Lichfield Cathedral for the charity 'Live Life Give Life'. Cait Hodgkiss, our former M.D. was Musical Director for the event involving 5 choirs, 5 musicians and 3 soloists singing pieces from Broadway musicals. The event raised a fantastic £3200 for the charity.
During 2017 the choir raised £486 for Scleroderma UK through raffles, donations for refreshments and a social evening for family and friends.
Sheila Lamisere of the local Motor Neurone Disease Association group visited rehearsal of Kaleidoscope Choir in 2017 to accept a cheque for £1385. Sheila explained that the local MNDA group supports people living with MND and their families. They hold regular meetings to provide members with the chance to meet others in a similar situation who can share their experience and knowledge.
They can also help with funding – this may be for specialist equipment, adaptations to house or car, household appliances to facilitate care etc., or simply to improve quality of life.
The sum was raised during 2016 by Kaleidoscope for the association. It adopted this charity for the year and held concerts and raffles to raise this fantastic amount. Over £700 alone came from the proceeds of a collaborative concert with several other choirs and a band of jazz musicians in Lichfield Cathedral in May 2016.